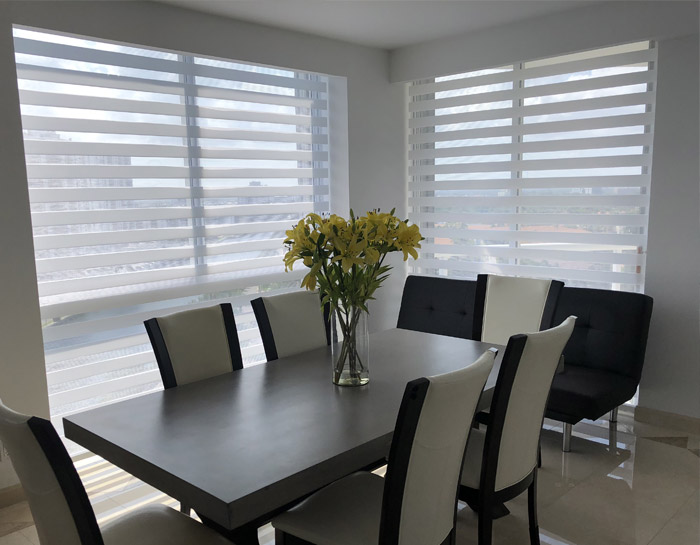 How can we
Make your home better?
Window blinds are incredibly versatile, especially durable and amazingly fashionable. Fantasy Blinds and Shades can be completely customized to complement any color scheme and trimmed with custom decorative details.
Some reasons why our clients love us include: Free Estimates, Guaranteed Best Prices In Town, Free In-Home Consultation, Free Installation, Showroom By Appointment & Se habla español!
We will assist you in finding the perfect window treatments for your home. We'll bring samples to your home & work closely with you to find a customized solution that fits your lifestyle, budget,and decor.
Solar shades for sun control and energy efficiency
Eminent Design is Transparent. These are one of our most popular styles. Protect your interiors while never losing sight of the beauty outside your window and being energy efficient.

Window shouldn't be just for privacy anymore. There are many benefits, customizable options, and style possibilities to comfort your home. Not only do they look awesome, but they also offer a lot of benefits.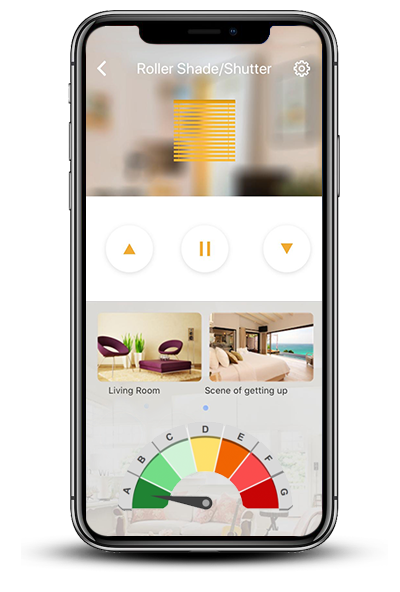 Blocks Harmful UV Rays
Blocking up to 95% of harmful UV rays, they will keep your love ones healthy and strong, and keep your furniture from fading by direct sunlight.
Increases Energy Efficiency
Solar roller shades help increase your home's energy efficiency by keeping your home cooler in the summer. Our blinds and shades offer insulation to your windows, so you can have a comfortable home.
Decreases Energy Costs
Because sunscreens for windows increase your home's energy efficiency, they also help to decrease energy costs. Ultimately, they help you save money and use less energy.
Fantasy Blinds and Shades can be completely customized.
Our quality products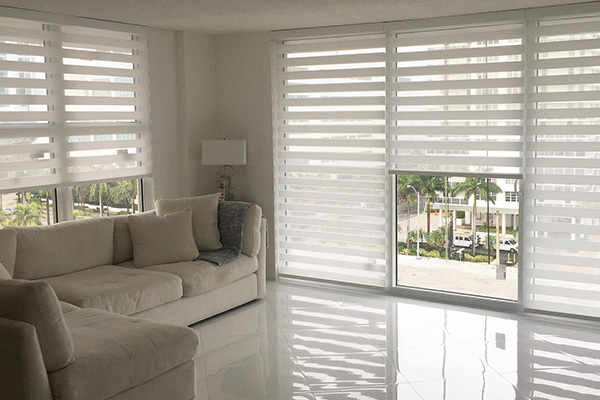 Zebras
A great option for modern decorative sun shade.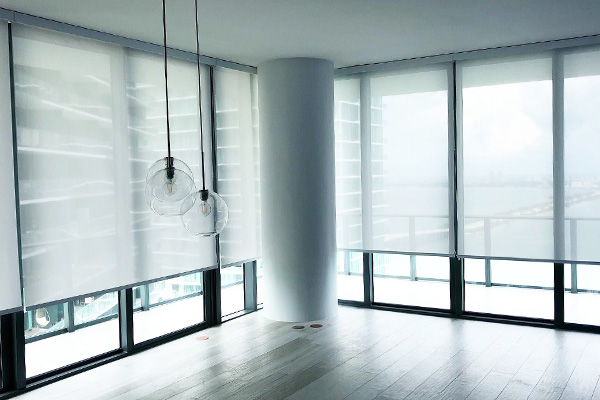 Screen Shades
dress your window with light filtering screen shades that let natural light in while providing privacy.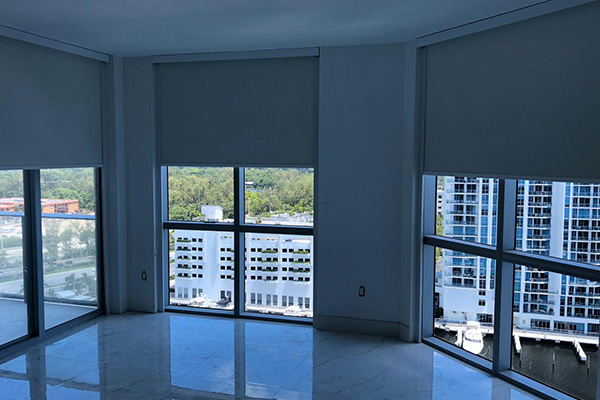 Blackouts
Room darkening option to sleep better.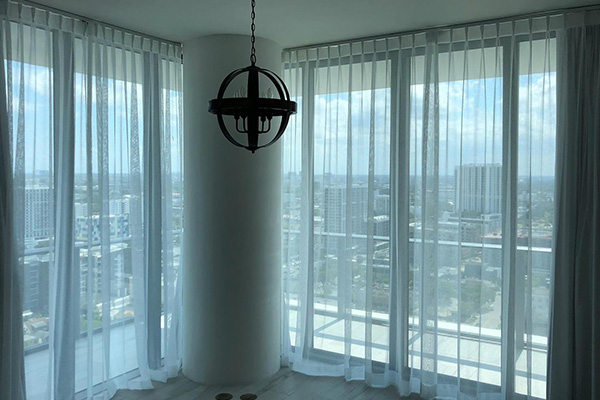 Sheer Drapes
Sheer Drapes are perfect for stylish home looking.
You get many benefits
Eliminates Glare
They're also perfect for media rooms, offices, and home theaters because they eliminate glare on televisions, computer screens, and phones.
Retains Your Outside View
Depending on the exact shade you choose, you can keep them drawn and still see outside. With solar blinds, you don't have to give up your view in order to reduce glare, block UV rays, and decrease your energy costs. You can have it all.
Completely Customizable
Fantasy Blinds & Shades make custom all our window treatments to fit the exact measurements of your windows or glass doors. It doesn't matter the size of your window. You can find your blinds and shades window treatment that fit.
Motorized
Motorized shades mean modern convenience. Control them from anywhere in your home with a small remote. It's easy-to-use and convenient, so it makes them perfect for those with physical limitations who would like some more independence. Protect kids from cord injuries with our cordless product options. Many of our cordless window treatments also come with motorization features. Use a remote to control all motorized windows in the house. Cordless window coverings create a clean look.
Countless Design Options
We have many options to choose from. First, choose from Solara (Zebra), Solar Screen, Blackouts. Second, personalized the design, color, and thickness, and shape. Last but not least, choose the top covering, fascia or cassette combination of blind color.
Privacy and Light Filtering
You can have both light filtering and privacy. Our window treatments allow you to filter the right amount of light for your needs. The view from outside your home is blocked. For more privacy, use our Midnight Blackout Blinds. Instead of those little holes on our 5% see-through light, the solid fabric material Midnight Blackout Blind will block every light filtering.
Energy Efficiency and Insulation
Who doesn't want increased energy efficiency and to save money? Blinds can help with that by providing one extra layer of insulation. Protect your interior furnishing and reflect it on the electric bill. Enjoy your outside view & block harmful UV rays, keep your view & diminish glare, and be energy efficient.
ABOUT US
A family owned business
For over a decade we've made loyal, long time customers by offering astonishing service and outstanding quality. Order custom with self-assurance knowing we stand behind every single product we make. We offer great warranties to our blinds and shades because we are confidence that our product are made to last.
We will assist you in finding the perfect window treatments for your home. We'll bring samples to your home & work closely with you to find a customized solution that fits your lifestyle, budget,and décor. Ordering doesn't have to be a long process. Get your order when you need it. Ordering can take as little as 3 days.